Case Study

The Golden Book of Business - Basque Country
The government and private sector in the Basque Country in Spain wanted to transmit to the British and global business community the enormous changes the Spanish autonomous region has undergone in recent decades.
Photoreport

Stunning shots and invaluable visuals to gain a full understanding of the stories that matter.

Insightful feature articles

Stories that shape the region's investment climate and the Basque Country's ingrained innovation spirit.

Designed to make a impact.
The key objective was to underline how the Basque Country has overcome its violent past to build a tolerant society, a thriving industrial centre and become world player in the automotive, aerospace, energy and banking sectors. We worked with them to compile unique research in order to tell an engaging story about the investment opportunities, cultural traditions and tourism attractions to the international public.
The publication received pan-European distribution and reached top political and business leaders throughout Europe.
"I was very pleased to receive a personalised copy of The Golden Book of Business - I will read it with great interest."
Jean-Claude Juncker, President of the European Commission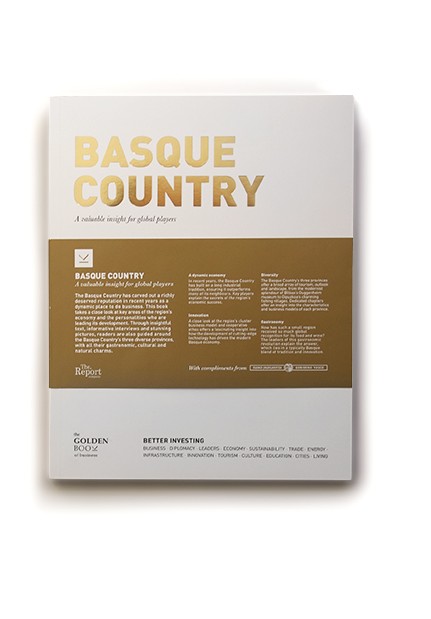 "

It made a great impression. Both the presentation and the content result very attractive and gather very relevant information of the Basque Country

"
Fernando Querejeta Chairman of IDOM
Would you like to work with us on a similar project?
Get in touch
To purchase a copy of this publication, please
email us
.