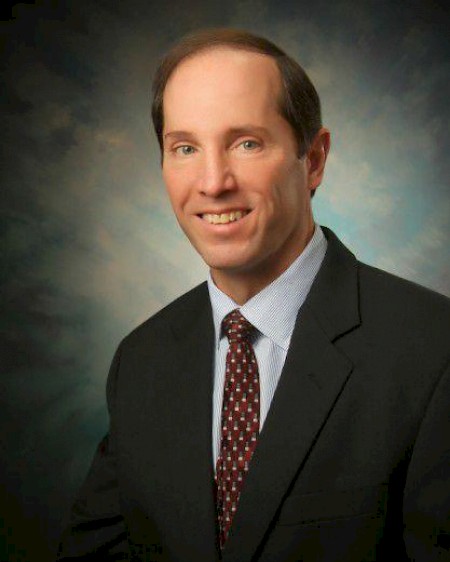 Growing up in Alaska and witnessing how his local community evolved through economic growth inspired Mike Navarre to dedicate his career to finding creative ways to support the state's diverse communities thrive economically. Now, as Commissioner of the Department of Commerce, Community and Economic Development, he is seeking new opportunities to develop the state and looking closely at increasing ties with China as a key way to foster growth
How would you describe this point of Alaska's history?  
Alaska is experiencing a unique time in its history. We are relatively young, having become a state in 1959. For many years, it was mostly a fishing economy, but Alaska was transformed with the discovery of oil and gas. We have a lot of natural resources and significant mining opportunities throughout the territory, but we are in the midst of an economic stagnation. Because we were so dependent on revenues and jobs related to the oil and gas industry, the drop in oil prices has affected our economy. We have been in an economic downturn, so we have made a big effort to get our fiscal house in order.
When I was in the legislature, I chaired the finance committee for a number of years and worked on a long-range fiscal plan. Thirty years later, we still don't have a long-range fiscal plan. We did make some progress last year with Governor Walker's leadership, yet we were forced to use some of the earnings of our sovereign wealth fund to help support the costs of government in the midst of reduced revenues from oil and gas. That's really where my passion comes from. I have a lot of family and friends throughout Alaska. I also have personal business interests and family business interests in Alaska. Having a strong economy is good for the state, for the residents, for communities, and personally for me. I am interested in helping build a better state.

How do you support the various Alaskan communities with business and economic activity?
There is a wide diversity of communities throughout the state, including some very small native and rural communities. The smallest community has just 15 people. There is a big difference between Anchorage, the largest community and business hub of Alaska, with economies of scale, services, activities, and communities outside of Anchorage. It's a huge state with a very small population, relatively. My department is responsible for helping and assisting communities that don't have the same level of sophistication in terms of the responsibilities that they have as a subdivision of the state. There are some communities that are not even incorporated, meaning that they are villages with no governmental entity other than a tribal council or local native corporation. When they have problems, they reach out, and it's our job to provide assistance to them.
The Community and Regional Affairs division used to be its own department, apart from Commerce and Economic Development, but they were consolidated in 2006. Community and Regional Affairs was identified as one of the framers of Alaska's constitution, so a focus on community is not only mentioned but required in our constitution because of the wide diversity in the state and real issues like logistics for some areas where food and fuel have to be flown in or shipped up by barge. We are constantly trying to find creative solutions to support our communities.
"

Alaska's economy is more resilient today than ever

"
Tweet This
What work is being done by your offices to promote foreign direct investment in Alaska, specifically as it relates to diversifying the economy?
Alaska went through an economic downturn, also related to oil, in the late 1980s, and at that time, it was much more of an oil and gas-based economy. Our economy has diversified since then, seeing growth in other sectors like mining, tourism and fishing. We are continually working to diversify the economy to make sure that we don't repeat the mistakes of the past. Even though the price of oil collapsed again in 2014, Alaska's economy is more diversified, so the downturn has not been as severe. The economy is more resilient today than ever.
We are seeing a lot of foreign investment in mining and infrastructure, like the $43 billion LNG pipeline, for which we are seeking investment from China and the Chinese government. The LNG pipeline project is moving forward but there is still a long way to go. It's a project that the governor is very passionate about. It means a great deal for Alaska, but we need to go into it with caution and protect the interests of Alaskans.

What makes Alaska an attractive place to open a business?
Alaska has a number of tax credits that are available to investors interested in doing business in Alaska. We don't have many taxes in Alaska at the state level. S corporations and LLCs are not taxed so depending on the way you structure your company, you could not be taxed at all. We have a lot of land available in Alaska for development or projects for companies that are interested. We also have great outdoor opportunities for employees based in Alaska, like hiking and skiing.
"

One of the successful outcomes was a possible direct flight from Harbin to Anchorage, reducing the flight time to just 6.5 hours

"
Tweet This
Last May, Governor Walker led a trade mission to China. What was the importance of that mission and what were some of its key results?
It was a great success, and the credit mostly goes to the governor, who has developed a great relationship with the Chinese government. He didn't want that relationship to just be gas line focused, but rather give Alaskan companies the opportunity to do more business with China. We initially thought we would take just 12 companies, but we had so much interest from Alaskan companies that we ended up taking a delegation of almost 50 people. It was an excellent experience to listen and learn about how to do business with China and what the challenges are. Taking the US business model and trying to lay it down in China won't work. The real value of the trip to China was having the support of the companies who are involved in the gas line project, like the China Investment Corporation, the Bank of China, and Sinopec, who helped us network with Chinese businesses and provincial governments.
One of the successful outcomes was a possible direct flight from Harbin to Anchorage, reducing the flight time to just 6.5 hours. Alaska was once a huge passenger hub before planes were fuel efficient enough to overfly. In fact, the duty-free shop at the international terminal at Anchorage airport was the second highest volume duty-free in the world in the 1980s, behind Hong Kong. Out of all the US states, Alaska is best positioned to have a strong relationship with China and capitalize on Chinese interest. A direct flight would help facilitate that.

Are there any current investment opportunities in Alaska that you would like to highlight for Chinese investors?
Alaska is uniquely situated. Geographically, we are between the US and supplier and consumer markets in Asia and Europe, which puts us in a great location for trade. When the gas pipeline is completed and we have additional energy, it will open up opportunities in mining, as well as in Arctic shipping, for example. Tourism also represents a huge opportunity. It is a big industry, with the growing Chinese middle class representing a significant market. When President Xi Jinping came to Alaska, he said that his visit would cause a strong increase in Chinese tourism, and it has.
"

Out of all the US states, Alaska is best positioned to have a strong relationship with China and capitalize on Chinese interest

"
Tweet This
Tell me a bit more about what brought you to this role and what motivates you to continue serving Alaska?
I was not born here, but I was one year old when my family moved back here, so I grew up here and I've watched Alaska change. I've seen a lot of evolution over the years, economic ups and downs, and I've watched how communities change. When I was a young boy growing up on the Kenai Peninsula, I saw it change from a community very reliant on the fishing economy, with dirt roads and little in terms of public service into something very different after oil and gas brought in a wave of growth. The Kenai Peninsula is actually the part of Alaska that helped facilitate it to become a state. The US Congress was concerned whether or not Alaska would be able to contribute its share to the US economy. When oil was discovered on the Kenai Peninsula, it gave them enough confidence that Alaska would have its own resources and be self-sustainable.
Having grown up here, I started out with an interest in the community. I left to go to college and got a degree in government, with a minor in economics, and when I came back, I ran for office on a whim. I ran thinking I was going to lose and got elected. In the legislature, it's a continual learning environment, where you are inundated with information about Alaska and its different regions and all of the sectors of the economy. I worked in the legislature before running for mayor of the Kenai Peninsula borough and was mayor for three years. I lost the election so I entered the private sector, where I stayed for 12 years before running again for mayor, a post I held for six years. Then I was ready to retire, but the governor asked if I would join his administration and I couldn't refuse.