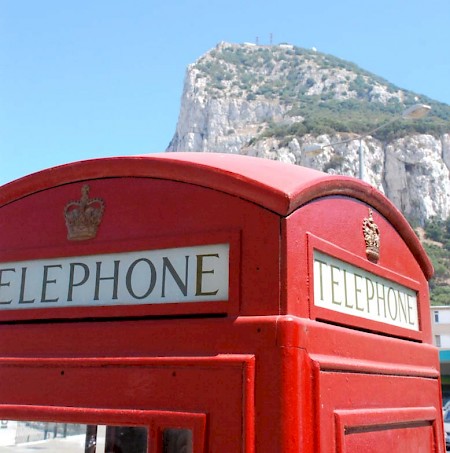 Although it has only been nine years since Gibraltar finally gained acceptance of its own international telephone code, the jurisdiction is fast becoming a serious player on the international communications scene.
Almost 150 years ago, Gibraltar became a landing station for the very first transcontinental telegraph cable, which went underwater and overland from England all the way to India and, finally, Australia. Today, amid great determination from business and governmental leaders to make the Rock a leader in ICT, telecommunications and data services, Gibraltar is yet again making its mark internationally.
The key breakthrough came in September 2006, when Spain finally recognised Gibraltar's international direct dialling code (+350). This allowed the jurisdiction to expand its telephone numbering plan and develop international roaming synergies. These internationally-recognised digits also made Gibraltar's ICT sector more attractive to investors, and the two established internet providers, Gibtelecom and Sapphire Networks, swiftly found themselves joined in the space by two other firms, which obtained broadband licences in 2013, spurring yet another wave of innovation.
In recent months, u-mee, part of the same group as Sapphire Networks, has embarked upon an ambitious plan to roll out 50Mbps fibre-to-the-home broadband around the Rock, while Gibtelecom has started on a project to provide 100 percent 4G coverage by late 2015 – no mean feat for a place with such complicated topography, and far beyond neighbouring Spain's 45 percent coverage. GibTelecom is also well ahead of EU averages with its super-fast broadband product, SuperSwift, which provides up to 100Mbps to every household and business.
In December 2014, the government re-acquired a 50 percent share of Gibtelecom from Telekom Slovenije. This €47.7 million deal was hailed as a strategic move, guaranteeing that Gibraltar would control its own ICT destiny. Soon after the buyback, Chief Minister Fabian Picardo revealed that a large number of potential investors had stepped forward, indicating considerable private-sector confidence regarding Gibtelecom's future.
1870
the year Gibraltar first participated in a transcontinental submarine telegraph cable
3,000m2
the size of the Admiralty Tunnel data centre, run by the Continent 8 company
Yet more investor buzz has been generated by Gibtelecom's focus on internationalisation. Here, history seems to be repeating itself: in a modern-day reincarnation of that grand submarine telegraph project, the firm has obtained a four-percent stake in the Europe India Gateway (EIG) consortium, an $800 million project linking the UK and India via 15,000km of high-bandwidth fibre optic submarine cable.
With numerous landing stations along the route, and demand for data services between Europe and Asia set to rise by almost 40 percent annually over the next five years, Gibtelecom's participation will also allow it to sell excess capacity to other carriers internationally, and to diversify its networks. Complementing the existing land cable routes through Spain, the cable makes Gibraltar's data transfer reliability even stronger than before – a major boon for the e-gaming and financial services firms who have made the Rock their home and who rely on always-on internet in order to do business.
The revenues generated by Gibtelecom's international expansion will also help it to increase its existing investments in domestic infrastructure, education and data centres – another key component of the national ICT strategy. Gibraltar's most famous feature, the Rock itself, also provides ideal conditions for totally secure data-storage facilities above sea level and within its warren of military tunnels.
The great success of these sectors has allowed the data centre industry to diversify both its client base and range of offerings, as well as employment opportunities for everyone from local security guards to highly-skilled computer technicians and electrical engineers. Today's sophisticated Gibraltar data centres now offer services ranging from virtual desktop solutions to cloud storage and applications.
"

Once you've joined the submarine cable world, it opens other doors and opportunities

"
Tim Bristow CEO of Gibtelecom
Tweet This
Gibtelecom office in Gibraltar

Workers at Gibtelecom Network Operations Centre

Gibtelecom workers
Gibtelecom looks overseas
Gibraltar's ICT and telecom titan Gibtelecom is known for a strength and reliability of service that make it 'the rock of the Rock' for the banking and e-gaming sectors, which rely on speedy, seamless and secure communications. But with a population of barely 30,000, Gibraltar's internal telecom market is saturated, and with no economies of scale, there is little room for further growth.
"The core cost is still the same, no matter if you're serving 30,000 or 30 million," points out Tim Bristow, CEO of Gibtelecom. Nevertheless, Gibtelecom keeps investing in future-oriented infrastructure. A €10m contract, signed with Ericsson in February 2015, will see upgraded networks and 4G LTE (long term evolution) services by November, providing customers with super-high-speed internet for mobile.
While Gibtelecom has grown rapidly since its 2002 merger by local companies owned by Verizon and British Telecom, the 2014 stock buyback by the Gibraltar government consolidated the company's future expansion plans, which include perfecting local infrastructure and taking a bold new role abroad. Its participation, along with 15 other, much larger, global companies in the $800 million Europe India Gateway (EIG) submarine cable project will expand Gibraltar's communications business across a vast international market, as well as providing visibility for the jurisdiction on the global stage.
This new involvement bodes well for potential Gibtelecom investors. "Once you've joined the submarine cable world," Bristow notes, "it opens other doors and opportunities. Very nearly all of the world's global data and voice traffic travels by submarine cables, and we've joined an industry which provides exciting opportunities going forward."