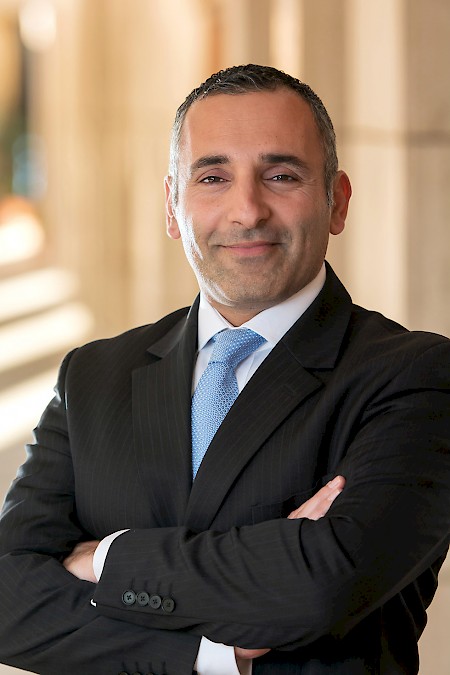 Few people know that films such as Gladiator, Midnight Express, The League of Extraordinary Gentlemen and The Da Vinci Code were shot in Malta. Fewer still are aware that it was also one of the filming locations for the hit TV series Game of Thrones. But this small nation is indeed a mini Hollywood of the Mediterranean, thanks in no small part to the excellent financial incentives and strong service industry it offers. Engelbert Grech, who heads the country's film commission, spoke to The Report Company about what is available for directors and producers.
The Report Company: What are the main activities carried out by the Malta Film Commission?
Engelbert Grech: The Malta Film Commission is a government entity established by the laws of Malta and acts as an advisory body responsible for the film sector on policies pertaining to the promotion, development and support of the audio-visual and film servicing industry. The aim of the Film Commission is to position Malta as a global competitive film destination, creating sustainable jobs and driving forward the development of the indigenous industry through training programmes and the Malta Film Fund.
TRC: What would you point to as the commission's major achievements?
EG: Last year was a truly amazing year for the film industry in Malta. In the second half of 2014, the industry generated around €28 million for the Maltese economy. This 650 percent increase, compared to the same period of last year, was the result of nine major film productions being shot on the island. Apart from making Malta more attractive to filmmakers we have invested half a million euros in EU funds and devised 19 courses to better train people and upgrade our human resources plus another half a million to train  locals to get better skilled in servicing the industry. We have generated sound economic activity and managed to create a good level of employment opportunities.
TRC: What is the film industry's contribution to GDP?
EG: The film industry is proving to be an important pillar of our economy. A study compiled by the government's economic division showed that the economic impact of the local film industry has a multiplier effect of three. It goes beyond employing crew members; when filming for a production is over, it has a ripple effect on the rest of the economy such as transport, communication, hospitality and so much more.
TRC: What challenges does the industry face?
EG: Certainly one of the challenges is to continue attracting a continuous stream of work in order to sustain the industry and the careers of the people who invest in it. Our challenges will always be to strive for a strong workforce, strengthening Malta's visibility abroad and to continue to invest in our infrastructure. Malta enjoys a film legacy of 90 years and we are extremely proud of this achievement. We want to keep the momentum and ensure that Malta always maintains its competitive edge.
"

We have very good financial incentives for the film industry. We have an up to 27 percent cash rebate on all filming activity in Malta.

"
Tweet This
TRC: How are you putting Malta on the map as a filming location?
EG: Consistent marketing and advertising is key. Malta has been featured in some major film entertainment magazines such as Hollywood Reporter, Variety and other industry media outlets. Making Malta more visible to filmmakers and increasing our presence at key festivals are an important part of our strategy. However, I truly believe that the best form of advertising is when a production company is satisfied with the professional services offered in Malta. 
TRC: What are Malta's competitive advantages as a film destination?
EG: I believe that Malta offer a number of selling points. Strategically positioned in the centre of the Mediterranean, Malta, which can stand in for a multitude of regions, offers up to 27 percent cash rebate on the eligible expenditure spend in Malta. Malta is an open set. With long hours of daylight, unblemished architecture, the proximity of the island not to mention the water tanks, facilities and safe working environment, we are able to offer an overall competitive package to filmmakers.
TRC: What financial incentives does Malta offer to films?
EG: We offer a cash rebate of up to 27 percent on eligible spending in Malta. This competitive rate is a key selling point to producers looking to shoot in the Maltese isles. With producers having tighter budgets, the financial incentives are an important factor to continually attract large international productions to the island.
TRC: What is the impact of the filmmaking industry on the country's economy?
EG: The multiplier effect of the film industry is huge. We see an incredible amount of economic activity whenever there is shooting on the island.  As well as direct economical capital from productions themselves utilising Malta, we also see a lot of indirect economic activity and that is very important for a country like Malta due to our relatively small economy. We also work with the tourism authority in the promotion of Malta through film which has a direct impact on the growth of the country's tourism sector, boosting the economy of the island even further than the direct investment from productions themselves. The support of the tourism authority is fantastic and we together are continually building upon the successes of the film industry to improve Malta's international appeal as a whole.
"

The multiplier effect of the film industry is huge. We see an incredible amount of economic activity whenever there is shooting on the island.

"
Tweet This
TRC: What is the strategy in order to promote Malta itself through films that are shot here?
EG: We see films from two perspectives. We welcome films which utilise the island and create economic activity during filming. These productions benefit from our financial incentives, as Malta benefits from the direct and indirect economic growth. Then there are films which will directly promote Malta, with Malta standing in as itself. This year we have three films which will show Malta as Malta, resulting in seeing sustained interest in productions shooting Malta.
TRC: What are you doing to promote the local film industry?
EG: We have well established servicing companies with a long history of film servicing in Malta, so moving forward, the Malta Film Commission is developing the indigenous workforce with training courses in key production areas and increasing resources to enable Maltese filmmakers to produce their own films.
Last year we saw the release of locally-made Maltese film Simshar, which went on to be presented at a number of international film events, as well as being nominated as the first longlisted Maltese production for the best foreign language Oscar. This year we have another two Maltese films in production.
TRC: What would you like people to know about Malta as a filming location?
EG: Malta is a great place to film. Malta, unlike some other European and Mediterranean countries, retains much of its unblemished architecture and as a result retains a special aesthetic key for location filmmaking. Packaged with competitive financial incentives, our water tank facilities and tropical Mediterranean climate, Malta is a fantastic location directly in the sights of the world's producers. We are open for business. We are truly a one-stop shop for international filmmakers.