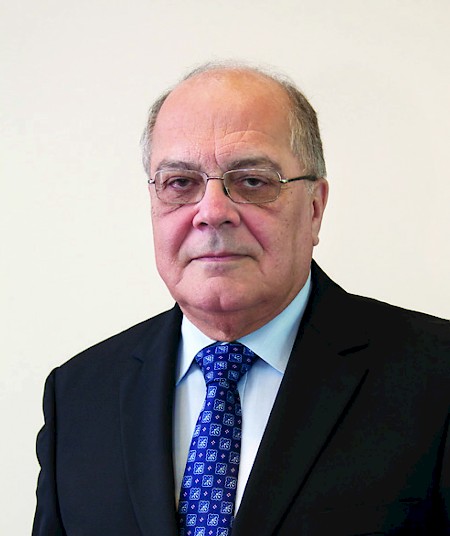 The Malta Financial Services Authority (MFSA) is the single regulator for financial services activities in Malta. Its chairman Professor Joseph Bannister is considered to be the architect of Malta's modern financial regulatory and supervisory system, which has become one of the country's most dynamic economic sectors. He spoke to The Report Company about keeping the sector competitive in the face of increasing regulation.
The Report Company: What makes the Maltese financial services sector competitive?
Joseph Bannister: The main pillar is the availability of qualified staff. It's a question of training, because we seem to be expanding more than we can produce trained people. There is no current shortage of trained staff, so it's not going to be a crisis, but the way the sector is expanding, sometimes we have to import people. We have to be careful that what we import will not inflate our cost structures. So far, a reasonable balance is being maintained.
As we increase training, the economy is also shifting to be a more service-type economy; there are more students at the university being more involved with this type of business, being more involved in banking, finance and accountancy. We are seeing a shift in terms of supervision with measurement of risk becoming more important this means that  we are taking on mathematicians, statisticians for modelling, that is becoming increasingly more important in the sector, so training is being adjusted to meet these requirements.. Some years ago somebody training in mathematics would become a school teacher. Now they can become an analyst, an econometrician or a modeller, so the expansion is right across the sector.
TRC: You have been quoted saying that the MFSA maintains an approach of innovation through regulation. What does this mean?
JB: What we do is from time to time we look at regulations. The idea is that sometimes you get innovation outstripping regulation, so what we try to do is create innovative structures within the regulation itself. We are not creating new regulation, but simply taking the existing regulation and see how we can come up with modifications which will not infringe any legislation or any directive and that will give the industry the edge in creating certain new structures. This has worked very well in the case of investment services and in the case of insurance.
Basically, in contrast to other European jurisdictions, we have taken the company cell structure and developed it for funds by creating the recognised incorporated cell company. In insurance, we have created the protected cell company and now we have created the reinsurance special purpose vehicle, and last year we issued regulations for securitisation cell companies. That is unique worldwide. I don't see any other legislation where you can create securitisation vehicles as cell companies.
TRC: How do you achieve this innovation while staying in line with the European regulations?
JB: It is a challenge and in all instances and within all structures, the funds have to follow European regulation. What we are doing is inserting cell structures rather than having single vehicles, and that gives flexibility to the operators to set up these vehicles.
TRC: Another innovative solution was the Maltese-based European Wholesale Securities Market (EWSM). What is your assessment of its performance since its launch in 2012?
JB: That market essentially is for small to medium sized industries to approach the market to raise capital, not through equity but through debt instruments. There appeared to be a lacuna in the European market and this is now being tapped through this exchange. Obviously, it is a new culture that small companies have to embrace wherein, rather than raising money from the banks, they can go themselves directly to the market.
"

The position of Malta, in terms of its banking sector, has finally been recognised. A distinction is clearly drawn between Malta and Cyprus.

"
Tweet This
It's not expected to be a big market in terms of numbers. Last year I think there were five listings. This year we're expecting about 12 new listings and these would be all in the region of €30-50 million so it's tapping a market that wasn't being tapped before. Now with the green papers of capital markets and securitisation, this fits in well with what the EU is hoping to achieve, so essentially we anticipated what was going to happen.
TRC: What impact has the EU's alternative investment fund managers directive had on Malta's competitiveness in funds?
JB: The issue always remains cost structures and availability of services, particularly fund administration and custodial services. We had to analyse this problem in depth, particularly with regards to the custodian, because under our old regimes we were accepting a prime broker to act as a custodian.
Malta has achieved success in being a start-up location largely because of the costs, so we had to ensure that there were sufficient custodians to take care of the small funds which the big custodians won't take. In fact, about 70 percent of the funds essentially are in the region of €50 million or below. This has been achieved. We have just licensed a number of new custodians, so I think that shortly, within the next couple of weeks, there will be five custodians to take care of these small funds which are mainly Swiss. In fact, three of the custodians are Swiss and one is Austrian so they are taking care of that business.
We are now seeing approaches from the larger funds. There are already two custodians taking care of the larger funds, those €100 million-plus funds, and their approach is to attract other custodians so by the end of 2017, where essentially the custodian must be in the location, I'm hoping that, having four of the largest custodians and five or more of the small ones, there will be sufficient business for them to operate.
TRC: What new areas are being exploited to attract more international business?
JB: We have achieved quite good success in insurance, particularly with the protected cell company, but these were all plain vanilla insurers. We are now looking to reinsurance in terms of special purpose vehicles, in terms of securitisation, and those are new areas that hopefully will grow in the near future. We hope this will help the EWSM, because the bonds issued will be listed on the wholesale market.
There is no policy of numbers. As we develop, we create new ideas.
TRC: Do you see scope for further growth in the banking sector?
JB: The nature of the banking business is changing in every country. We are now part of the single supervisory mechanism. There are five retail banks but obviously things have changed; there might be scope for having one or two more. The question is the size of the country, nobody is coming for a small amount of retail business.
On the corporate side, there is plenty of scope. There have been some changes because some international banks had to close down their Maltese subsidiaries in the wake of the crisis, but by and large we are seeing large corporates establishing their own banks.. The most we can do here is to maintain the cost structures, see where they are doing business, and they may request new tax treaties, but in terms of existing regulations you can't do much.
"

The important thing is that we continue to maintain robust regulation.

"
Tweet This
TRC: What has changed for the MFSA as the ECB takes on a greater role in banking supervision?
JB: In our case, not much. Obviously we have to absorb all these rulebooks and new directives, and we also have to become the resolution authority as well. There is now constant contact with the ECB because the two major banks are jointly supervised; they're not big enough to fall under the direct supervision of the ECB. By and large, it's just a case of more meetings and more travelling, but it works quite well. We have good contacts with the ECB and the joint supervisory team is here once every month.
We have no essential problems. I think the position of Malta, in terms of its banking sector, has finally been recognised. A distinction is clearly drawn between Malta and Cyprus. The sector looks big, but in reality, the exposure to the economy is only about 250 percent, which is more or less the European average. The point is that the rest is all covered by international operations who have no contact with the economy.
TRC: How did the global financial crisis change how you do things?
JB: Essentially, in no way. Certainly because of changes in other jurisdictions, our level of due diligence has increased tremendously. We always had a policy of no due diligence, no license, but now more and more people are being screened before they become acceptable to the MFSA.
TRC: What links do you have with the UK?
JB: For the UK, we're always good relations both with the regulator and with the industry. I think now with the advent of the AIFM, many companies are seeking expansion into Europe and we're getting more and more of the medium sized companies that fit in here from the UK.
TRC: What is your approach to human resources development for the sector?
JB: From time to time, we carry out a skills survey. There was one carried out in 2007, one is about to finish now, so that will give us a perspective of what the industry will need over the next five years. We have an education consultative council, which is run by a board member from the MFSA. They meet regularly and debate from time to time what courses need to be carried out and put these into effect. If there are situations where they need some expertise from abroad, then we are happy to work on that. In terms of training both for the industry and the authority, we are always at the forefront.
TRC: How do you want the agency to be perceived?
JB: The important thing is that we continue to maintain robust regulation. It's not a question of flexibility, it's a question of being proactive, so the open door policy is still there. The regulator is encouraged to discuss issues and be proactive and, where necessary, find solutions together with the operator. So long as that remains then I think more people will come. The trend is now that companies need more communication with the regulator. Direct communication is more important. The trend is that companies should meet regulators and regulators should meet companies.