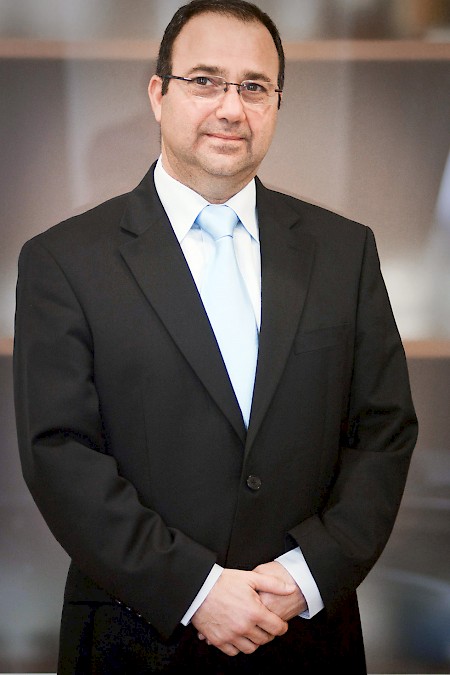 The Malta College of Arts, Science and Technology (MCAST) was established in 2001 to train and reskill Malta's workforce. Offering a wide range of full-time and part-time courses to both Maltese and international students, it collaborates with the leading industry players to provide hands-on training in the latest best practices and technologies. Dr Silvio De Bono, who has been the institution's chairman since 2013, spoke to The Report Company about the importance of vocational education.
The Report Company: When was MCAST founded, and what have been the recent developments at the institution?
Silvio de Bono: MCAST was founded 14 years ago. It started with a mere 1,800 students. Today, we have over 6500 students full-time, and around 4,000 students part-time, which is a milestone in itself.
Another very important milestone is that MCAST caters for different levels of students. To date, we cater for level 1 up to level 6 in the European framework, and now we go up to level 7. We have students who come to us who have literally walked out from secondary education without any basic qualifications, and we provide them with more development. One stigma which MCAST has, and that we are working hard to overcome, is it is only for those who have failed secondary education. We pride ourselves in providing a different route for students. In addition, MCAST is also an institution of choice for other students who have been successful.
We have over 163 full-time programmes and over 200 part-time. Industry in Malta is advancing at a very fast pace and MCAST has always been part of this development, in reacted to industry needs such as those of the aviation sector. But we have to keep looking forward. My remit, together with other members of the board of governors and management, is to look ahead and be proactive. This institution is very particular, since it offers programmes from level 1 to level 6. In order to strengthen our work we have embarked on a three year transformation programme. Students attending level 1 to 3 will be grouped under the foundation college, which will focus on improving the students' employability; those pursuing programmes in level 4 will be attending the technical college, which is our flagship with industry, and others attending levels 5 and 6 and eventually level 7 will be grouped under the university college to pursue degrees in vocational areas. All three colleges under the strong brand name of MCAST will focus on different but yet complementary strategies.
TRC: What is the thinking behind this restructuring?
SDB: We have to act faster than the developments in industry. We have to be proactive rather than reactive. The idea of having the three colleges is to focus on these three different levels needed for industry. I am a firm believer in the adage that the only constant in organisations is change. We have to constantly question what we are doing and how we are doing it. We have to see where we can open doors to industry.
What we have done over the past 20 months is to focus on a three-pillared strategy. The first one is that we are firm believers in cross-curricular activity. Gone are those days when students only studied one particular area. Through this particular development, for example, we are going to allow students to major in agriculture, and minor in business. Or they can major in arts, and minor in computing. This is what industry needs.
"

We are producing students who are trained to meet industry needs. Our long-term vision is for MCAST to start looking at providing the capacity for Mediterranean needs.

"
Tweet This
The second pillar is apprenticeships. This is learning by doing, and this is what makes us a vocational institution, because otherwise there is no difference between us and any other institution. I hate labels, because labels put people in boxes. I don't believe that a vocational university is any less important than other universities. But it is different, and being different means that we have to implement our strategy differently.
We have looked into various models, but it seems that at this point the British model, where it is the education sector which drives work-based learning activities, seems to be more applicable to us. Nevertheless, the success is ensuring that industry, too, is a key player in this activity. We now have about 750 students on apprentice schemes, and numbers are constantly increasing. From about 80 employers at the start, we now have over 200 employers participating. In fact, now it is industry that is coming to us as well. We are taking a cross-curricular approach to facilitate this, so we are doing work placements for the foundation college, apprenticeship and work-based learning in the vocational college, and internships for the university college.
Sometimes I am criticised for being too utilitarian, for using education simply for employment. But as an academic as well as a consultant, I am positively convinced that education for the sake of education is critical, and no one is denying this, but at the same time, if we provide education but at the end of the road, the students are not employable, then we have failed somewhere.
The third pillar is entrepreneurship. By teaching entrepreneurship as part of the curriculum, and creating an opportunity for students to experiment with the possibility of setting up their own business, we give them a unique learning opportunity. We have recently set up MCAST Entrepreneurship Centre (MEC) to give students the opportunity to further enhance their learning by doing. This project is still in its embryonic stage, though we have also had some good results. In addition to giving student  the experience and opportunity to set their own business, and to make mistakes in this process, students are also experiencing the ethos of being an employee. The best employees are not necessarily those who are the most knowledgeable, but those who have a high level of organisation and citizenship behaviour. This is what we teach and this is what is bearing fruit.
TRC: How do you ensure that the right balance is struck between meeting local industry needs and the needs of the wider international jobs market?
SDB: We are producing students who are trained to meet industry needs. We are looking into providing the capacity for our national needs. Our long-term vision is for MCAST to start looking at providing the capacity for our national needs and beyond. I would like to have MCAST as a hub for learning in the Mediterranean and Europe. We have been successful in what we have been achieving for the national agenda, and I think we can in the future start exporting this talent.
"

It is our vision to become the hub of the Mediterranean for vocational training. We want to make MCAST a centre for vocational learning. The future starts now.

"
Tweet This
TRC: How would you describe the collaboration between MCAST and the private sector?
SDB: In one word, I think it's excellent. MCAST needs for industry to flourish. Even though it is an educational institution, we cannot separate it from industry. We need industry just as much as industry needs us.
Our vision is to ensure that students have a simple trajectory between schooling and jobs. The government's mission and policy is that you have either to be in employment, education or training, and we are trying our best to ensure that this vision is actioned in the proper way. We have to work with industry to ensure that students are either in employment, education, or in training. If they are in education, they are at MCAST or another institution. If they are in training, we are also providing that service by helping industry to train its employees. We have the commercial arm of MCAST, which is called MCAST Gateway to Industry (MG2i), which 4,000 students per year attend.
One thing which we constantly do best at is opening doors to all industry, be that manufacturing, pharmaceutical, maritime, agriculture, accountancy or management.
TRC: How important is the development of soft skills?
SDB: I am a firm believer in my professional endeavour that soft skills are important. In fact, I am so much of a firm believer that I don't even call them soft skills, because I think that they are hard skills.
People who have high levels of soft skills are better at what they do on a daily basis. They may not have the complete technical skills that their peers have, but if they have better soft skills, they are going to become more successful. Through the entrepreneurship centre, we are trying to ensure that students get these soft skills. We want to make them better employees, and doing that means motivating them to give a speech or to work in a group, and this means that these soft skills will flourish.
Whereas before, students were limited to classroom teaching, now through work-based learning they are getting the opportunity to work with others and therefore these skills are becoming ingrained as part of their academic development.
TRC: How would you appraise the performance of Malta in education?
SDB: I think that what we have achieved so far in putting vocational education on the map of secondary education is very important. If I were the minister of education, I would keep on emphasising the importance of the dual education system.
It is our vision to become the hub of the Mediterranean for vocational training. We want to make MCAST a centre for vocational learning. The future starts now.