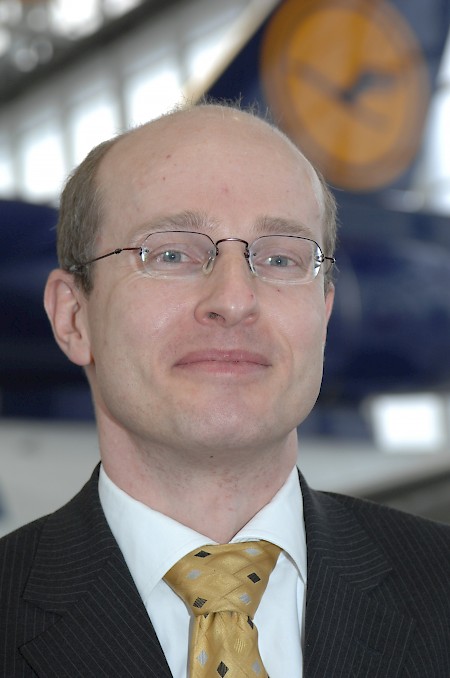 Thanks to its strategic location, English-language speaking workforce and attractive tax system and incentives, Malta has become an ideal European base for aircraft maintenance. Lufthansa Technik Malta, founded in 2002 as a joint venture between Lufthansa Technik AG and Air Malta plc, put the southern European country on the map for the sector and provided the catalyst for the expansion of a local industry. Stephen Drewes, its CEO, spoke to The Report Company about the company's current objectives.
The Report Company: How would you summarise Lufthansa Technik's evolution since it arrived in Malta over a decade ago?
Stephen Drewes: In 2002, we signed the joint venture with the government of Malta, to start operation on 3rd January 2003 with one single line of C checks, which are the regular checks performed every 24 months on an aircraft. We started in a small hangar. It went well. Two years later, we added a second line, performing maintenance on mainly narrow body small aircraft for the continental market in Europe providing services for a variety of customers. The main customers at that time were Lufthansa and Air Malta.
In 2007, we decided to move wide body maintenance overhaul from Germany to Malta. We built a facility in Malta, which was a major investment of roughly €65 million. This facility was purpose-built to do large aircraft overhaul, so it added two hangars, which are mainly designed for Airbus A330 and A340s. The first day of operation was 2009. Since then, we have continuously developed. In 2013, we added an extension to the hangars, so we are now capable of running three wide body aircrafts at the same time, and in 2014 we added our fifth line. By October 2015, we will add our sixth line.
We had roughly 500,000 man hours' turnover in 2010, and we expect this year to go beyond 800,000 man hours. This is a considerable success story. We are almost sold out for the next winter season on the six lines. This shows the strength, not only of the brand and its reputation, but also the facility. Our customer focus in Malta is a lot of larger fleets, so we have big customers like Virgin Atlantic, Brussels Airlines and Finnair, bringing part of a fleet or a full fleet to Malta.
TRC: Do you have plans for further expansion?
SD: At the moment, we have 64,000 square metres, which is already quite a remarkable size. I always have a dream to grow when I have the opportunity, and if the market allows for growth, I will always try to look at it.
"

We had roughly 500,000 man hours' turnover in 2010, and we expect this year to go beyond 800,000 man hours. This is a considerable success story.

"
Tweet This
TRC: How would you summarise your strategic development plan for the future?
SD: In this industry, we don't live on the local market. Lufthansa Technik has a global outreach. In this facility our focus is getting customers from Europe and Northern Africa, sometimes Eastern Europe, sometimes Western Europe, so that's our main market. The worldwide coverage is achieved by our centralised sales force.
We are more an Airbus than a Boeing location, and on the Airbus side we are one of the few facilities in Europe providing A330 and A340 maintenance. In the business, the most important thing is to be competitive by price, so whatever you do to stay ahead of competition, you need to work on your pricing and that comes from efficiency and productivity. The quality goes without saying, and the quality is attached to our beliefs and reputation.
TRC: What gives Lufthansa Technik Malta a competitive advantage?
SD: We are embedded in a network of facilities across Europe. We have Shannon, Hamburg, Sofia, Budapest, Berlin and Malta, along with a facility in Puerto Rico. This network is a place where we create synergies, so we do things once instead of eight times. We provide rapid learning between the different facilities. We have made a virtual large company, and we are gaining huge efficiencies and synergies out of this. This is the global answer and this is the strength of Lufthansa Technik and we are participating in that network.
Looking at the Maltese point of view, the workforce I have at the moment has an average age of 28. They're young and hungry. They want to be successful; they are open to change, they are open to trying new things and they just want to hunt. Having that mentality and that spirit helps a lot. Then as another ingredient, we have here a very strong English background, and the aviation industry is all about the English language. It was easy for us to build here a base here.
TRC: How would you appraise the Maltese aviation sector?
SD: Malta is engaged in different business fields, or clusters. In the aviation cluster, there is a very strong commitment from the government and all its industries to make the sector flourish. We appreciate very much that the Maltese legislation is very much in line with the European Union, so that is where we benefit a lot. We can apply the same thoughts and structures we have across Europe in Malta.
"

In the aviation cluster, there is a very strong commitment from the government and all its industries to make the sector flourish.

"
Tweet This
TRC: How much of an advantage is Malta's geographical location between Europe and Africa?
SD: Our industry is very global and operators choose between different providers of service based on price. What they look for is a cost competitive location, and there is a location advantage if you are not more than so many flight hours away from your customer, and for that Malta qualifies in a range up to Helsinki.
The important thing is to be able to control and improve your cost situation on a regular basis. When we took the decision to come here, we looked at the development and the labour market in Malta, and it's a labour market that has a very continuous and stable development without pronounced spikes. It's foreseeable and the wage increase is calculable and you can work with that.
We found here in Malta a good workmanship, a good spirit, an almost British idea of work ethics, all very compatible with what we as a company think. If we don't find on the island people with the technical skills and abilities we require, we have a partner, which in this sense is MCAST, which is willing to design courses to our needs, so we can really develop people so that we can use them to improve our performance.
TRC: How is education and training helping the sector become more competitive?
SD: We share the responsibilities for bringing new people into the sector and making them successful in their career. MCAST does a lot of the basic training and theoretical training. The moment that people have this basic training accomplished, they come to us to do their on-the-job training. We employ 80 to 90 percent of the people that come to us for on-the-job training. I found a huge pool of talent in Malta of these young people. I also particularly appreciate the work that the University of Malta is doing. They are graduating a very good breed of engineers who we have found to be very applied people.
TRC: What is your vision for the company in the coming years?
SD: I still see a lot of potential for the business. First of all, Lufthansa Technik, when they take a decision to move somewhere, they plan to stay. If there is not something happening which is beyond our control, we would like really to stay in Malta and develop in the country.
The vision is really to use all the synergies between the facilities that make this network, in order to bring this facility to a state of excellence. For us, Malta will be one of the gems in the network, targeted primarily, but not restricted to, large aircraft types. In our industry it is easy to have dreams of growing further and adding new aircraft types. I hope to see an A350 here. There is potential for this and this is the important thing. This company has the possibility to grow and we still have enough projects in mind to further lead the race in order to always be ahead of the competition.