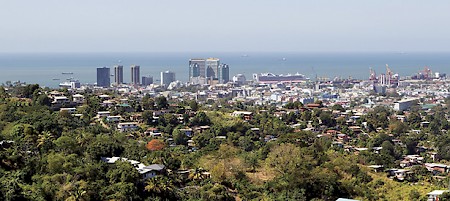 Known as the cradle of Trinidad and Tobago's cultural heritage and the birthplace of the nation's carnival and steel band, the east of the capital, Port of Spain, has attracted a reputation for crime, violence and unemployment. However, efforts to regenerate the area are underway and its transformation has begun.
With a population of 92,000, according to the 2000 census, this large and diverse district in east Port of Spain is the oldest part of the capital and the birthplace of a number of the nation's cultural icons.
Largely ignored by private investors, in 2005 the government stepped in and designated the area a special development zone. It created the East Port of Spain Development Company as the organisation entrusted with overseeing the area's regeneration.
With a mandate to improve the economic, physical and social conditions of the area, the company is tackling pressing concerns such as high levels of crime. In 2009 it presented a development plan and launched a series of programmes and initiatives including the development of physical infrastructure, all fully funded by the government.
"

There's a lot of history in the area that we can build on to develop the physical environment.

"
Deborah Thomas Managing Director of the East Port of Spain Development Company
Tweet This