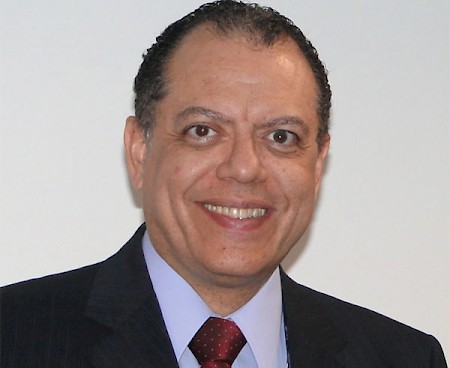 Professor Glaucius Oliva is the former president of Brazil's National Council for Scientific and Technological Development (CNPq), an organisation under the ministry of science, technology and innovation that has promoted and funded scientific research and innovation in the country since 1951. A long-term champion of Brazil's pharmaceutical expertise, Oliva also heads up the University of Sao Paulo's respected Sao Carlos Physics Institute, where he has been a professor for more than 30 years.
The Report Company: How would you appraise Brazil's education sector?
Glaucius Oliva: Brazil is a very young country in terms of science and technology, as well as education in general, especially higher education. CNPq was created in 1951 at a time Brazil had almost nothing in terms of higher education – only five or six institutions, very few researchers and no real history. Universities were merely schools to train professionals back then but a lot has changed and investment has grown rapidly. Brazil has changed as a whole, too. Back then, 85 percent of the population lived in rural areas rather than cities, while today it is the other way around.
But we still face challenges. Only 8.5 percent of the population has passed through higher education, which is too little. One of the greatest problems is the perspective for the future: there is still a low number of people in universities, around 17 or 18 percent of the 'proper' age group, and the challenge of improving higher education is totally dependent on what could be the greatest challenge in Brazil today: basic education.
Around 95 percent of children up to 10 years old are in school, but that number decreases steadily from there upwards. Most of these children leave school to enter the jobs market to help their families. There have been government programmes dedicated to keeping these children in school that have helped significantly, but then there is also the issue of quality. Access might have improved, but quality remains poor. We are also struggling with the training of professionals and there is a shortage of teachers, because it remains an unattractive career in Brazil.
TRC: The Science without Borders programme represents a new window of opportunity, and many overseas institutions have been impressed by the quality of Brazilian students taking part. How do you see this process of internationalisation?
GO: I have been a professor at USP for 33 years and I know my university very well. I have had the opportunity of participating in the management of the Physics Institute of Sao Carlos, so I know how hard it is for universities to change. Brazilian universities are extremely conservative.
My generation was very fortunate to be able to study abroad, where we learned how to structure graduate programmes, but very few of us had any involvement with undergraduate programmes. If you look at Brazilian graduate programmes, they look just like the ones from 50 or 60 years ago. Even my institute, one of the best in the country, has an extremely conservative, classic undergraduate programme: formal classes, mostly theoretical, with professors speaking and writing on the blackboard and many hours of class every week but very little participation of students in the learning process. Students don't want that and neither does the market.
Universities complained that the Science without Borders programme did not include their opinions, but it is a strategy to try to change them. Since we can't change universities, let us have students study abroad, where they will see how an education could really prepare them for the future and for the job market. When they come back, they will question the modus operandi of Brazilian universities and this will force them to change. We select the very best 25,000 students each year out of some seven million university students in Brazil, so of course they were successful.
Brazil also boasts a very strong science initiation programme. If there's something Brazilian universities always did differently and well it was our science initiation programmes. By offering scholarships within a research project, with an advisor, and with the obligation of participating in a scientific event throughout that year, writing reports and other scientific work, students were able to escape the passive lectures and move to the lab, where they have to be creative and find solutions.
That programme was created by CNPq at a time when, since we didn't have a strong graduate programme, we had to stimulate science by stimulating students to start learning. Today, CNPq offers around 25,000 science initiation scholarships per year countrywide, which stimulates other universities and state development agencies to offer more scholarships on their own. These students are already experienced when they finish their undergraduate studies.
"

Companies are the place for innovation; universities are the place for knowledge. They need to generate knowledge, to be on the front line in several different areas at once, but innovation must happen in companies.

"
Tweet This
TRC: What exactly is the role of CNPq?
GO: We have to grab those people that are coming back to Brazil and give them the opportunity to make a difference here. This means not only using them in graduate courses, but also in the marketplace. The Science without Borders programme demands that, of the 12 months they spend abroad, students do a three month internship, and that has brought about several partnerships with both national and international companies. There are already many former Science without Borders students at companies like Braskem and Boeing. It is worth noting that only three percent of these students don't come back to Brazil.
TRC: Is there a risk that programmes such as Science without Borders could contribute to brain drain in Brazil?
GO: Even if this brain drain did exist, having a network of Brazilians strategically placed throughout the world is an asset. It wasn't easy to implement the Science without Borders programme, for example, and we needed to find partners that would quickly accept large numbers of our students. Having Brazilians overseas was very useful for that. Brazilian members of foreign universities offered to contact the right people and open doors for students.
TRC: Companies are still investing comparatively little in research and development. How can you stimulate them to invest more?
GO: Companies are the place for innovation; universities are the place for knowledge. They need to generate knowledge, to be on the front line in several different areas at once, but innovation must happen in companies. I don't believe in universities holding lots of different patents, but here seven of the ten biggest patent-holders are either universities or their research arms. In the US, the first university on the list, the University of California, is at number 52.
To turn that around, we need well-trained people in the private sector innovating, aggregating knowledge and forming start-ups. We started a pilot programme with UFABC called the academic industrial doctorate, where students have to partner with a company to develop a project, where they are supervised and evaluated. UFABC already has six such students and we will be expanding this model for other universities. We should begin with 200 scholarships next year.
Moreover, we have the human resources in strategic areas (RHAE) programme which is designed to help researchers move into companies. We have three bids a year where companies put out research projects that are evaluated by a panel of R&D professionals from other companies. If they are approved, companies receive funding to have people with undergraduate masters and doctorate degrees working with innovation there. Since 2012, we have invested R$ 60 million in the programme and this year, we will invest another R$60 million.
TRC: What is the role of CNPq in stimulating more investments in the area?
GO: There are two important agencies at the ministry of science, technology and innovation: CNPq and Finep. CNPq is more focused on researchers and research while Finep concentrates on companies and innovation. CNPq usually has a relationship with a project, with a person at a company, who gets a certain number of scholarships.
The National Institutes of Science and Technology (INCTs) is the largest programme at CNPq of the last eight years. These large theme-based networks are strategically important for our science, technology and innovation. The INCTs get a relevant amount of funding (R$3-10 million in the first round, which started in 2009 and ends this year), but they need to be at the forefront of research, interact with companies and disseminate knowledge to society. We give money to universities, but they are obliged to have a partnership with companies and the programme has had some very interesting results.
I would go as far as say there is enough money in Brazilian companies. What we lack is the culture of innovation, be it at universities or companies. Innovation is a matter of attitude, of constantly thinking how to improve things and do them differently. Our undergraduate courses do not prepare students for that because here the job of professors is to teach students, not make them think and solve problems. Moreover, our companies have never had micro and macro-economic environments that stimulated innovation. The country has always been very defensive, very closed, so there was no pressure to innovate.
"

Many Brazilians aren't aware of the impact science has had on shaping the country's economic advances.

"
Tweet This
TRC: How do you think the internationalisation of Brazilian universities can be more productive?
GO: The internationalisation process is still maturing. Universities are beginning to understand that internationalisation does not simply mean sending students abroad, but that it should have consequences, partnerships. Partnerships are a two-way street, which means they have to receive people as well, to identify partnerships with similar interests, to establish where their areas of excellence are or where they would like to excel. This is a process we will only see growing from here.
Many Brazilians aren't aware of the impact science has had on shaping the country's economic advances. Embraer, Petrobras and the Brazilian agribusiness are all examples of areas which would not have developed without the fundamental collaboration of Brazilian science. We already have examples of how knowledge, research and education can positively impact on the economy. All we have to do is multiply the model.
TRC: George Osborne came to Brazil to announce the Newton Fund for research, which is a sign of confidence and proof that the UK wants to work with Brazil. How important are links like these, and how can they be built upon?
GO: I did my doctorate in London and I have been maintaining scientific collaborations with the country for many years, so I see the mutual benefits between Brazil and the UK. Recently, there was a weekend-long British-Brazilian talk held in Cambridge where Alan Charlton, the former British ambassador to Brazil, revealed numerous opportunities for partnerships that he uncovered whilst in the country.
We have many shared interests, from food and energy to the environment, sustainability and biodiversity, and the British are increasingly aware of the opportunities that Brazil offers, as well as Brazilian companies based in the UK.
The Newton Fund is fantastic, and its impact is already being felt. The Reflora programme is one example. The vast majority of Brazil's biodiversity was recorded by British explorers in the 18th and 19th centuries and the exsiccatae are kept in Kew Gardens. We have signed a partnership to digitise the collection and make it available to researchers all over the world.
"

We have many shared interests, from food and energy to the environment, sustainability and biodiversity, and the British are increasingly aware of the opportunities that Brazil offers.

"
Tweet This