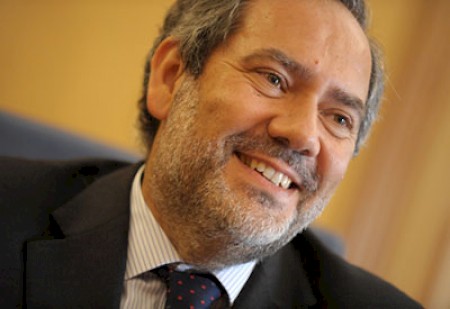 The first insurance company to register in Malta, back in 1981, Middlesea is now the country's largest insurance group, holding leadership positions in both the life and non-life market. With shareholders including the MAPFRE group which is the majority shareholder, and Bank of Valletta, which has a shareholding of 31 percent, the company is well-placed to serve the Maltese market. Alfredo Munoz, the company's CEO, met with The Report Company to talk about Malta's insurance sector and his vision for the company.
The Report Company: How would you appraise the insurance market in Malta?

Alfredo Munoz: The market in the non-life business in this moment is growing very slowly and the competition is tough. We have a number of competitors, probably all of whom would like to find a bigger space. The possibilities of our market are quite limited for all of us. Until there is a consolidation in the sector we will see for a few years lower margins and lower profits in general terms. Now is not the moment where the business could be considered at its most attractive. On the life insurance side, there are more opportunities. The number of players is smaller and there is a need for investment products too. If there's an approval of the pension reform there could be significant rates of growth even if the market is not tremendously large. The level of insurance compared to the European Union is quite low so this means a theoretical potential, but this potential has to convert into actual premium numbers and that is still to be seen.

TRC: Do you anticipate consolidation of the insurance sector?

AM: Solvency II implementation should be a way to improve the sector because companies will be obliged to have governance structures and management functions that are not fully developed right now. This could be a significant cost for smaller companies and agencies. That could be a critical moment for some of them to merge.

TRC: MAPFRE became a major shareholder in the company in 2011. How would you describe the relationship with the company's shareholders?

AM: The relationship between MAPFRE and Middlesea spans 14 years so it's a long-term relationship. MAPFRE moved from being a significant shareholder in Middlesea to the controlling interest in the company in 2011. Bank of Valletta is the other relevant shareholder. We also have some 4,000 minority shareholders. Many of them are individuals with very few shares; some of them are investment funds. In total the minority shareholders have less than 15 percent of the shares. . The alliance with Bank of Valletta has been very fruitful over these two and a half years since MAPFRE took the majority of the company and we are very happy with it. They are an ideal partner to work with, being the major financial institution in Malta and we hope this alliance will strengthen and continue and develop for products and services.
"

The awareness of the Maltese consumer of insurance is still relatively low, so there's potential. As the most important company in the market we try to change things.

"
Tweet This
TRC: Middlesea has been selected for a second consecutive year as one of the top 40 brands in Malta. What is behind this achievement?

AM: Middlesea has traditionally been known for solvency, stability and technical ability. It was the first local insurance company in Malta so it is a household name. Everybody knows about Middlesea. We offer our clients a first quality service but at a reasonable price. We want to introduce and we are introducing new products, new features, and services that have been successfully tested in other countries. We would like our company to be known as very customer-Our main goal is to develop a very consistent value proposition for all kinds of clients in the market. You cannot just select and target a specific niche; you have to offer your product across the board.

Middlesea in the past was essentially a company focused on commercial lines and getting business from brokers and agencies. Now we're directly targeting clients and more focused on the retail client than we did before.

TRC: Do you plan to target business outside of Malta?

AM: I cannot exclude that at a later stage we could try to develop business from other areas but this is not the initial role of the company. As of today we are doing well in the Maltese market. What we want at first is to have a very strong operation here in Malta.

TRC: Middlesea has a partnership with the University of Malta to offer courses to respond to the needs of the financial market. How is this agreement working?

AM: We have an agreement with the University of Malta to sponsor insurance degrees, and the intention is to help the university to provide the community and the sector with a flow of qualified graduates for our business. We also have an office in the campus to serve the educational community.

TRC: How do you contribute back to the Maltese community in terms of CSR?

AM: We have traditionally done activities to support cultural and charitable organisations in Malta. We are one of the major supporters of the social works promoted by the President of Malta. We also take part in awareness campaigns. Now that we have the funding of Fundación MAPFRE behind us we are going to another dimension which is to try to launch programmes such as road safety, and programmes for children, where we teach them what is recommendable in terms of healthy eating, healthy living and exercise.
"

If you want to interact with Chinese companies you have to visit the country, have a face to face relationship and build up a friendship. They have to trust you and you have to show that you are a trustworthy person. The trade between Malta and China should be ten times greater than what it is, and it will be.

"
Tweet This
TRC: From the insurance perspective, what reforms would you like to see to increase the ease of doing business in Malta?

AM: The MFSA is doing their work in two directions. One side creates the framework to have foreign investors coming to Malta and Malta has been successful in attracting insurance companies mainly doing business abroad and also investment funds and banks. Each one of the parts of the financial services sector is well represented. I think the regulation is quite open but at the same time the governance in terms of supervision requirements is relatively strict. It's a strategy to avoid non-reputable organisations. We prefer not to have this business so as not to put in danger the reputation of the jurisdiction. As a long-term approach that is quite wise. As a result, from a regulatory point of view, they are very constantly interacting with you, more than you would expect in other countries.. The regulators monitor very closely. .

Obviously we are a company that plays very strictly in terms of governance and reputation and we don't want to get involved in anything that could be a potential liability for the future.

TRC: What is your outlook for the future for Middlesea?

AM: I think the market still offers opportunities in the long term. The awareness of the Maltese consumer of insurance is still relatively low, so there's potential. As the most important company in the market we try to change things. We launch services and from time to time we see the competitors following in our footsteps. Somebody has to shake up the market. We don't want to put in danger our company or even the profits of our shareholders for short-term gains. We trust in our loyal customers and our brand equity because they know that Middlesea/MAPFRE is a trustworthy and reliable entity. This is part of the critical values of the MAPFRE group. The mission statement is that we want to be the most trusted company. Governance, quality of service, innovation and leadership, for us are critical. We are a long-term player and we do not want to risk our reputation for any short-term advantage, misguided investment or wrong approach to clients. We are an organisation that wants to grow, never putting in danger our image.

On the local market we want to increase our share. We have done some significant investments over the last years and we are looking for a higher return to our shareholders and to take opportunities that will appear like pensions. We will continue like this, innovating and bringing to our clients different experiences from other markets. We want to differentiate and contribute to market's evolution.