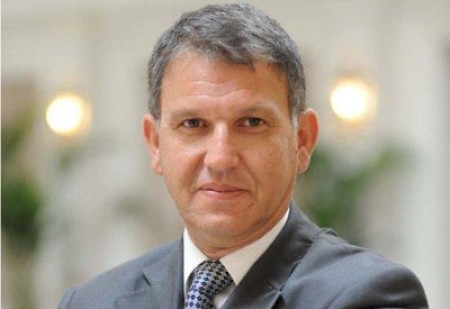 Tax and residency consultant John Huber has acted both as an adviser to the Maltese government as well a technical reference point in the drawing up of laws referring to expatriates taking on residency in Malta, such as the Malta Retirement Programme and the Global Residence Programme. He met with The Report Company to discuss his firm's work, and give his views on Malta's Individual Investor Programme.
The Report Company: How would you define your firm's strategy?

John Huber: Our strategy is one of a boutique firm in that the client base is specifically catered for. We have a client base of high net worth individuals with specific needs. High net worth individuals do not want to be treated as just a number. When they come to live in Malta they want to be given hand holding treatment and also targeted specific treatment in the compliance procedures. We are not a firm that gives a code to a client. All our business is conducted face to face because the client wants that and we are a boutique firm which caters for the individuals' specific needs. There is an ongoing relationship with our clients. That is our focus.

We actually specialise in residency. We are probably the only firms to have this as its core service. The growth of the firm has been mainly through recommendations. The primary reason we have grown is because we give this focus to the individual. The other aspect is the continued knowledge base.

We as a firm on projects and on target markets tend to align ourselves with people or firms which offer not the same services but complementary services.

In my role as adviser, I am looking into how to make Malta a better destination and in my dealings with clients I also gauge what they want and what they feel. There is this interactivity with the client which means that I have direct feedback. If it falls within EU directives and if it is within the government's way forward, then it is my role to put it into place, or put a proposal to government. Obviously we can't bend the rules or regulations or damage the reputation or integrity of Malta.

We're a successful island and we're successful because we know that one bad apple can ruin the whole barrel so we're always on the lookout for that bad apple to make sure it does not enter the system. We nurture the good apples to make them even shinier.

TRC: How do you promote Malta?

JH: It is my role to gather information and look for new markets where Malta could be a destination via our tax treaties. China for example is a very important country for Malta both from a residence point of view and an Individual Investor Programme point of view.
"

We also have a very buoyant property market. We have not had the property crashes that other countries have had so a person putting his money in Malta is putting it in a safe place.

"
Tweet This
TRC: In your opinion, which reforms could be put in place to make Malta a more competitive jurisdiction?

JH: At the moment, our last residence programme that has been issued was the Global Residence Programme which we announced in June 2013. That takes care of a lot of issues. We are putting in some small amendments to the Global Residence Programme from feedback which we had. One thing that is of interest is that we have in our legislation that every applicant must be fluent in the official languages of Malta, which are Maltese and English. We issued that for security's sake so that a person who is applying actually knows what he is going in for but it has been deemed to be a stumbling block. The fact that in the application we state that the applicant has to be fluent in English or Maltese has been wrong. Take a high net worth Saudi Arabian or Chinese, who wants to apply for residence in Malta. This would be a stumbling block for them. We are actually introducing an amendment to that legislation where we are removing the requirement for fluency and instead we are putting an obligation on the authorised registered mandatory, who is the person authorised to handle the application, that he or she has explained all the implications of the law to the applicant. The applicant must then sign a declaration that he has understood.

TRC: The Individual Investor Programme was much debated when it was first launched. How do you appraise the current status and what do you think could be its impact for Malta?

JH: Let me go straight to the point. The impact is definitely positive. There is no doubt that with the level of due diligence that is going to be done and the process, the impact is positive to the economy of Malta because there's going to be a contribution. I think from a perspective of formulation we now have a programme that is workable, and after some trials and tribulations we also have the only programme of its kind endorsed by the EU. We have gone quite a long distance from a programme which was heavily criticised to being endorsed by the EU.

Most of the criticism from the media was directed not at the fact that Malta's going to have a citizenship programme but at the fact that most countries that have had citizenship programmes were practically bankrupt, so the implication was that Malta, too, was bankrupt, which is totally wrong. We are putting this in as another product. It's another means of attracting FDI to Malta. It's an innovative thing and part of the reaction for the controversy was the fact that it was so innovative in a country which is normally insular. Consensus hasn't been wholly reached yet but as a concept I think the only thing which remains is some people wanting to define residence in more detail. We have never defined residence here and I don't think we should be doing so now.
"

I laud the prime minister for getting China so much into the equation. China nowadays is an economic superpower. Can you ignore it? Definitely not. A country like Malta could serve, notwithstanding the huge difference in size and population, as the hub of China into the EU.

"
Tweet This
TRC: How would you appraise the relationship with China?

JH: I laud the prime minister for getting China so much into the equation. China nowadays is an economic superpower. Can you ignore it? Definitely not. A country like Malta could serve, notwithstanding the huge difference in size and population, as the hub of China into the EU. The EU remains our main trading partner because we are part of this economic bloc and I laud the previous government for going in that direction, but by widening our frontiers we are doing a good thing.

The strengthening of ties at all levels with China is something very positive and something that we should be doing. There seems to be a gathering of momentum which is going to be of benefit to Malta economically but also to China strategically. We welcome it on all levels; whether as a private citizen or as an entrepreneur. Definitely this is the way forward. We have to be careful because we are small, so we have to protect our interests, but we have to use our smallness to our advantage and not turn it into a disadvantage.

We've got the respect both at an EU level and from countries like China. That respect should remain there so that the ties between the countries will continue. We have a historical relationship with China; we had the first western prime minister to go to China. I think the ties can grow not only at an Individual Investor Programme level but across the board. We're talking about the maritime sector, the manufacturing sector, the economic sector, financial services, passporting into Europe, the language sector, and the education sector.

If an applicant is prepared to fulfil the requirements of Malta and shall in no way undermine the integrity or reputation of Malta, we welcome them. We should go for the good of our country, wherever it's coming from. If China's good for the country, let's go for it. Apart from the political clichés, if it is sustainable then how could you not be very happy about this thing?

TRC: What are the competitive advantages of Malta that attract the high net worth individuals you target?

JH: Whatever you do or whatever attractions I try to put into the legislation, the most important thing for the high net worth individual is that there is this feel good factor. First and foremost Malta has a documented 2,000 year history of welcoming foreigners. Even in the Bible, it says of Malta, "Once safely on shore, we found out that the island was called Melita. The islanders showed us unusual kindness. They built a fire and welcomed us all because it was raining and cold." Everyone is welcome in Malta, and our biggest advantage is the fact that a foreigner can interact and become part of the local community.

We also have a very buoyant property market. We have not had the property crashes that other countries have had so a person putting his money in Malta is putting it in a safe place. Another factor is the general safety of the country. A person here does not have to be surrounded by bodyguards; there is a safe living environment. The language, the medical services and the weather are also plus points. From a taxation point of view, we have a flat rate of 15 percent tax which is only imposed on income which is brought into Malta, and a minimum amount of taxation of €15,000 which covers the applicant and all the family and we've given a very wide definition of what constitutes family. There is also the benefit of moving within the Schengen zone without any formalities.