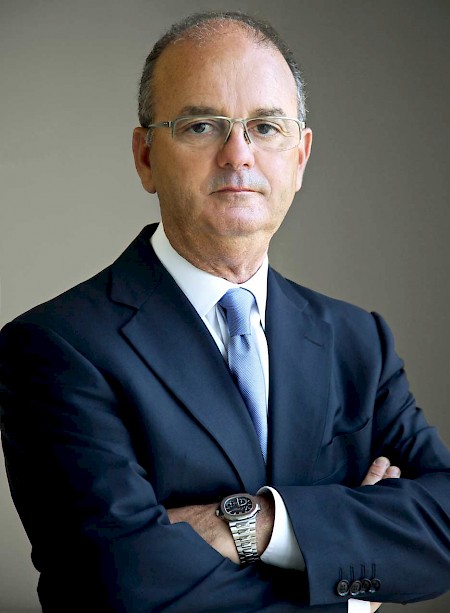 As the sea terminal management arm of Marin Hili Holdings, Maltese company Mariner invests in and operates ports and terminals around the world, from Italy to Latvia and even Scotland. Former chairman of the Malta Freeport, Marin Hili draws on several years of experience within the maritime sector. He met with The Report Company to talk about his current activities.
The Report Company: What is Mariner currently involved in?

Marin Hili: We are currently going through a process, which is nearly completed at our terminal in Latvia, and also our logistics centre. We are completing an investment of €20 million which includes a new quay crane and a new warehouse of 6,500 square metres. This is in order to keep our terminal always a step ahead in the market.

In Venice, in spite of the current economic situation in Italy, we have managed to increase our business and are striving to do the same this year.

In Malta we are in the process of setting up a logistic centre serving Europe and Africa, which will enable our potential customers to use the already established services from Malta Freeport, which call on a weekly basis, over a hundred ports worldwide with very competitive rates.

We have recently also acquired a 48% shareholding in the Albanian container terminal in Durres and have also been selected to operate the new Scottish container terminal in Rosyth alongside Babock International.

TRC: As a Maltese company with international operations, where do you see opportunities?

MH: We are currently evaluating various possibilities in investing in other terminals in the Baltic States. We are looking at these opportunities very closely and are keen to come to a conclusion.

We are also looking into Africa as we see these not only as emerging economies, but with a very strong potential for future growth, which makes it very attractive for our type of operation.

TRC: What would you identify as Mariner's competitive advantages?

MH: Our track record serves us very well and we have demonstrated this to the market through our performance and cost effectiveness. These mainly derive from very good human resources and our focus on the markets in which we operate. Although we are a small outfit, our size works to our advantage as ports don't see us as a threat like, perhaps, they do with much larger outfits. And finally, we are continuously investing in new technology to keep ahead in our business.
"

In Malta we are in the process of setting up a logistic centre serving Europe and Africa, which will enable our potential customers to use the already established services from Malta Freeport.

"
Tweet This
TRC: How would you appraise Malta's maritime sector?

MH: Malta's maritime sector has developed very well and it is always on the forefront of our Government's priority to optimise our location and our human resources.

TRC: How would you describe your relationship with China?

MH: Our company has several good relations with Chinese companies including shipping lines, exporters and major companies which for us is a continuous process.

TRC: As an entrepreneur, what would be the advice that you would give someone entering the sector?

MH: One must decide for him/herself and does not need advice from me. As in any other business sector it is important to be well-informed and have a clear idea of what one wants.

TRC: What are your objectives for Mariner in the short term?

MH: I see us first and foremost improving our existing operations and trying to acquire other container terminals, as well as to develop our planned logistics centre for international trade in Malta.

TRC: Where do you see room for improvement in Malta's maritime sector?

MH: like all other businesses, Malta's maritime sector always has room for improvement and gives the entrepreneur scope to be creative and develop cost effective business that is conducive to globalisation

TRC: How would you like the company to be perceived?

MH: I think the market in general already has a good perception of our Company, and we strive to develop the business further for the market too see us a a company for the future.