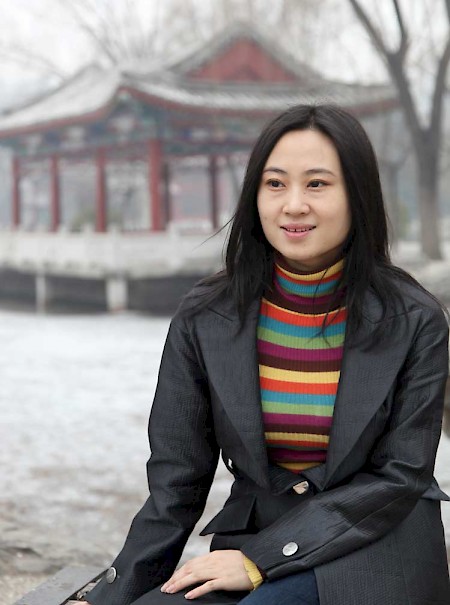 Chinese-born Maltese citizen Sai Mizzi Liang was recruited by Malta Enterprise in 2013 to promote Asian investment in Malta and Maltese exports in China, Japan, South Korea, Indonesia, Malaysia, Thailand, Vietnam and Singapore. She spoke with The Report Company about the key intersections of interest between Malta and China, and what can be done to promote further trade ties.
The Report Company: As a government envoy to promote Asian investment in Malta and Maltese exports in Asia, could you give us an overview of your main priorities and key challenges to attract Chinese investment to Malta?

Sai Mizzi Liang: The strength of the Maltese economy relies heavily on the diversity of economic sectors that contribute to the GDP. Tourism is one of the main pillars of the economy, manufacturing is still going strong and over these last years we have seen significant growth in the financial sector.

In addition to the traditional sectors, the government is focusing on sectors such as life sciences, ICT and digital media, maritime and logistics, aviation and energy.

In these fields Malta can offer significant opportunities for private investors to tap into the region which includes southern Europe and Africa. In this respect Malta is ideally placed geographically to service the region. It also enjoys political stability and has a workforce which is flexible and adaptable.

The government looks favourably at all type and sizes of investments, whether small or large. What matters most is the potential this possible investment will bring both to the country and the investor. Thus a Chinese investor might have the opportunity to start with a small investment in Malta, thus gaining a better understanding of the complexity of the European market whilst managing the risk associated with new markets. In a nutshell, Malta can be the stepping stone for opportunities in the region.

TRC: How can relations between Malta and China be strengthened?

SML: The relationship between the two countries goes back a long way and has continued to grow over the last 40 years. However more has to be done in terms of economic cooperation.

It is evident that when I first speak to Chinese entrepreneurs, few of them know what Malta has to offer. After a first conversation where we discuss the business environment in Malta, taxation, human capital and various other aspects, it is evident that Malta's potential as a regional centre for Chinese companies to service North Africa and southern Europe is very attractive. We are actively pushing this proposition which is backed up by a stable and safe environment, a strong regulatory framework, an attractive tax regime and a world-class workforce.

The size of Malta is an advantage in that it allows government and operators to respond rapidly to market opportunities. Moreover this may also provide Chinese companies an opportunity to venture into the European market within a welcoming environment which reduces risk for the investor.
"

The relationship between the two countries goes back a long way and has continued to grow over the last 40 years. However more has to be done in terms of economic cooperation.

"
Tweet This
Indonesia, Malaysia, Thailand, Vietnam and Singapore. What strategy do you have in mind to tackle each of these markets?

SML: The region is large. Hence our approach to investment promotion is very targeted and we focus on opportunities which provide a win-win to both the investor and to Malta. We selectively focus on companies in the region in the targeted sectors I mentioned earlier and we proactively approach these companies to explore opportunities.

This approach is also being complemented by working in collaboration with global partners in the various countries who also generate interesting leads.

TRC: How has the change of government impacted the approach towards Asia, and particularly towards China?

SML: We believe that Malta is a European nation which can serve as a bridge to global companies in the southern European and North African region. A quick look at growth in the trade and investment flows in the region clearly depicts an opportunity for Malta to achieve higher levels of economic growth by enabling such business in the region.

Chinese companies of different sizes have a significant interest in this region, and Malta can offer these companies an ideal platform to launch their operations. This new proposition and approach is generating interest in China.

TRC: Which would you identify as the main sectors and priorities to establish business relations and attract investment?

SML: I believe that the maritime and logistics sector provides opportunities for cooperation. Due to the geographic location of Malta, these areas can offer excellent opportunities for expansion. Such opportunities span from maritime maintenance and support services to shipping opportunities to distribution related services for products coming from China and being exported to Europe or North Africa.

The maritime sector is an established industry in Malta, which has one of the largest ship registries in the world. Our Freeport is one of the largest in the Mediterranean located in a free-zone area between four continents; from east to west via the Suez Canal and Gibraltar and from north to south from Europe to Africa. Moreover the Grand Harbour provides significant opportunities for companies operating in the maritime services industry.
"

I am of the view that the small size of Malta is really an opportunity to make things happen at a much faster pace.

"
Tweet This
The aviation sector in Malta has also seen a significant growth both in the MRO industry and also in ancillary services. Europe's two largest MRO operators are based in Malta – Lufthansa Technik and SR Technics. With a world class aviation park, airside space has been made available for companies operating in this field. The aviation park is located adjacent to the Malta International Airport which offers a landing strip for wide-bodied aircraft. Recently, pilot training schools have opened their operations in Malta tapping into two areas; the excellent weather conditions and the strong industry that Malta has in teaching English to foreign students. This combination is seen by these training companies as an advantage in training pilots that are not familiar with the English language.

Other sectors which are attracting interest include financial services, ICT, bio-technology and life-sciences as well as infrastructure and tourism.

TRC: What can Malta, one of the world's smallest countries, offer to China?

SML: I am of the view that the small size of Malta is really an opportunity to make things happen at a much faster pace. The current administration is ensuring that the public sector responds to businesses needs rapidly and does not tolerate unnecessary bureaucracy. This is what investors should expect - Malta Enterprise acts as the main interlocutor and facilitator for foreign investors in Malta.

The size of the country also reduces risk for Chinese businesses that are entering the European market and Malta Enterprise will support companies to better understand EU regulations.

Moreover I stress that what Malta provides is access to a large market from southern Europe to North Africa and an understanding of regional cultures.

TRC: How would you like Malta to be perceived on an international level, particularly within the Chinese market?

SML: Malta already has an excellent reputation at an international level. Our message is that Malta is open for business with a responsive administration, an attractive taxation framework, a strong European based regulatory system, a world-class workforce, a safe environment and strong relationships with North Africa.

TRC: How would you like the relations between both nations to evolve over the next five years?

SML: I would like to see the relationship between the two countries continue to evolve with more long-term relationships between Chinese companies and Maltese companies. We would also seek to ensure that investment is tangible and aligned to Malta's investment promotion strategy and that such investment is a win-win for both countries.